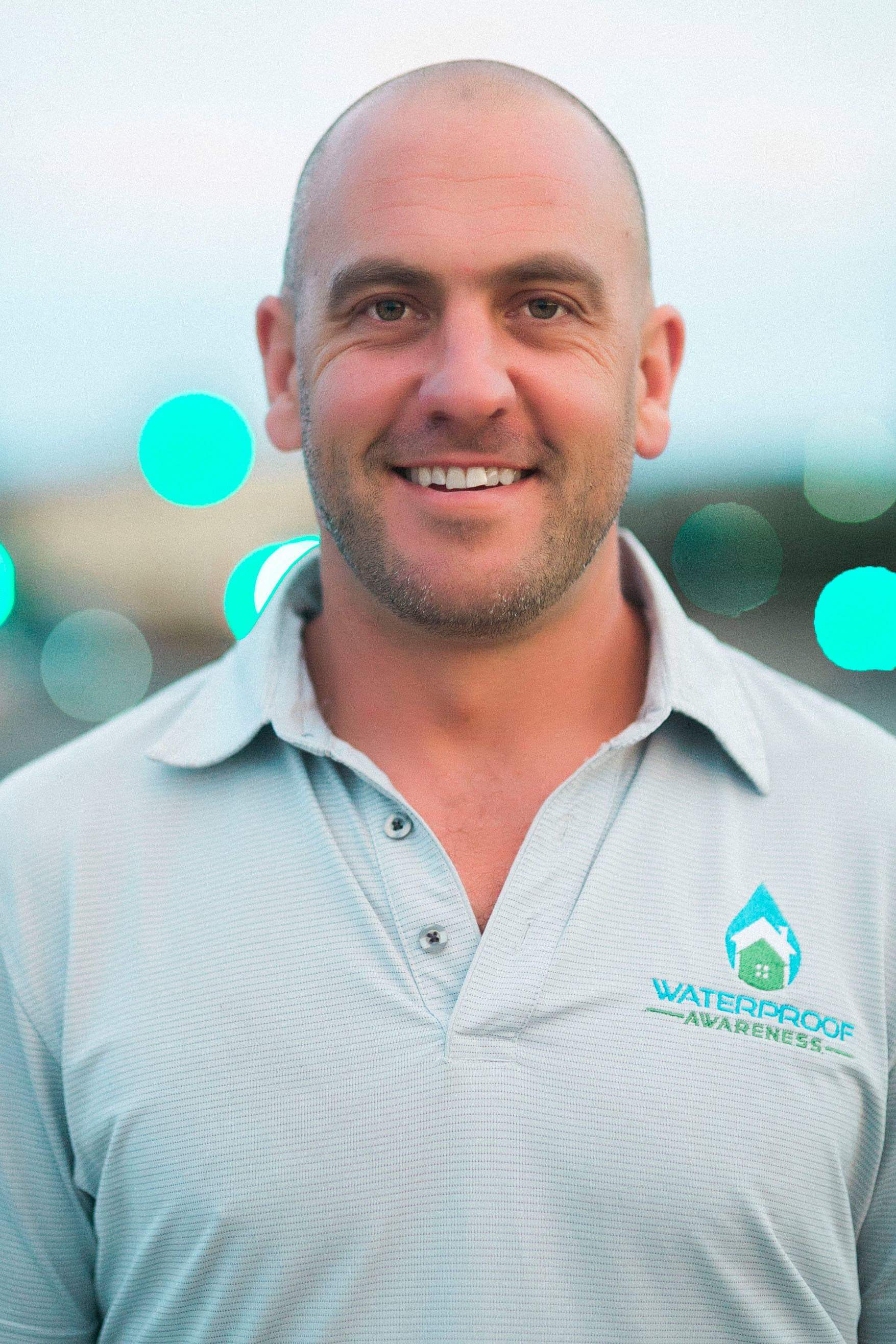 Founder – Byron Landeryou, currently contracts to the Master Builders of Victoria, where he is teaching waterproofing and assisting in the course and resource re-development of their current Industry leading waterproofing courses. These courses are specifically designed at preparing builders in appropriate design and implementation of waterproofing systems and processes.
Formerly employed at one of Australia's leading Certificate III Construction waterproofing courses, his role entailed co-teaching, course developer and practical simulation work space designer. Having access to multiple product manufacturers and various sheet and liquid membrane applied systems through his trade teaching.
This combination of repetitious teaching and learning has given Waterproof Awareness insight from both spectrum's of the industry. Allowing for a holistic consultation service which is rare within the waterproofing industry.
Byron is one of few experienced Waterproofing & Tiling consultants in Australia with extensive knowledge and 20 years experience in under-tile waterproofing design, installation and teaching. As well as fault identification and appropriate rectification processes.
While having access to multiple product manufacturers and systems through his trade teaching, Byron still maintains industry currency by immersing himself within the industry to improve the current inadequate level of knowledge of correct waterproofing design and installation.
In conjunction with assisting the urgent need for public guidance, Waterproof Awareness is available to educate the industry via elite training and plug the many holes in the construction waterproofing industry.
Waterproof Awareness is working closely with the Australian Institute of Waterproofing to help improve the quality of waterproofing processes and make your home safe to live in.
Mould infestation can occur within 48 hours on damp or water damaged materials and may required chemical treatment for safe removal.
Get correct expert advice and make your home safe to live in.
Waterproof Awareness aims to improve the current inadequate level of knowledge of correct waterproofing design and installation.
During my days teaching at Melbourne Polytechnic, a work colleague of mine introduced me to Waterbar tap flanges.

Taps and shower fixtures are to be waterproofed under the National construction code by a waterproofing contractor. Generally, silicone sealants are used to provide the watertight seal between plasterboard and tap fixtures. It is surprising how often l see this as a failure spot for water to get into the wall and cause extensive damage due to overlooking the importance of this seal.

One common fault is when the cut out in the plasterboard has been made much larger than the tap fixture, this places a lot of reliance on the silicone seal which decreases the guarantee a of watertight seal to last the test of time.

This is where the Waterbar flanges can provide a simple, easy to install solution.

The Waterbar tap flange have a couple of purposes a) cover the large gap between plaster and tap fixture, which minimizes the risk of failure due to poor sealant application, and b) specific flange designs allows easy waterproof detailing for when the taps have been set back too far into the wall. This allows for the servicing of tap washers without damaging the waterproof membrane, which is a specific requirement under the waterproofing standard.

I did however, find a couple of minor things that could be improved.

I found that the bond of the tile adhesive may not adhere to the smooth PVC finish. Complications could occur if the tiler was laying tiles with a thin bed of tile adhesive which would be the case when laying mosaic tiles, due to the thickness of the plastic which may steer some people away from using them.

I determined that these problems could easily be remedied by reducing the thickness of the plastic flanges and by putting a rough finish on the surface of the flange which would allow better adhesion for tile adhesive/ waterproofing products.

I contacted Waterbar to provide this feedback and offer my suggestions. As a direct result, they have now applied these changes to some of their range of flanges which has further improved their product range and continues to receive positive feedback from their clients.

When installed correctly the Waterbar flanges can help you minimize the risk of water ingress.
What I have since discovered is that many of the contractors do not undergo extensive training in what is an area that is the number one cause of failures and defects.

We need to change and educate all Builders and trades people on site if we want to provide a quality and safe property for home owners and tenants.

After completing the training and working alongside Byron on my current project, I, along with many of my fellow registered builders who completed the course realised just how much knowledge we lacked.